On Human Morality
A lovely TED talk by Frans de Waal on moral behavior in animals. Lots of research into animals that certainly carry over to humans. Their experiments show "prosocial behavior" (as opposed to antisocial competition), empathy and consolation, and reciprocity and fairness in monkeys and other animals. The point is that human morality is an evolved morality many elements of which we share with others in the animal kingdom. We don't need religions or States to explain the consistent and powerful underpinnings of human morality.
The counterpoint TED talk is by Jonathan Haidt on Moral Psychology. It's another view of many of the same threads. He is exploring the difference between Liberals and Conservatives (politically). There are other axes and we need to think about the implications.
Log in to post comments

1393 reads
Support GEO - Buy Printed Copies of Back Issues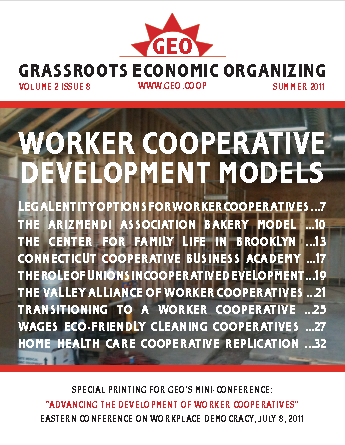 GEO is a volunteer-run collective and relies on your generosity.  We make our content free but also sell printed back issues in our store - each full of of grassroots documentation from activists and innovators.  
The trailblazing GEO 8: Worker Cooperative Development Models is available in a special printed 36-page magazine format.  Buy it in our online store, or contact GEO for bulk purchases or resale. 
All purchases help fund GEO, a volunteer-run collective project of the Ecological Democracy Institute of North America.